Overview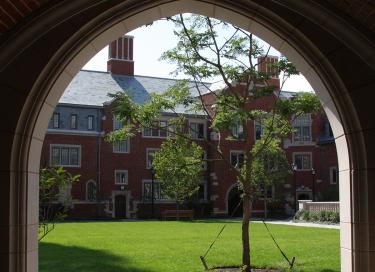 Pauli Murray College and Benjamin Franklin College are the first new residential colleges to open at Yale University since 1961, when M
orse College and Ezra Stiles College opened. The expansion of the undergraduate population marks the first significant addition since 1969, when admission was first opened to women. Starting with the Class of 2021, Yale College can now accommodate an additional 200 undergraduate students. These two new colleges enable Yale University to provide its undergraduate liberal arts education to more students than ever before in its history.
Our Story
On June 6, 2008, the Yale Corporation made an unprecedented decision to expand Yale College, unanimously approving two new residential colleges for construction. These new colleges, which at the time were unnamed, would expand the undergraduate population by 15 percent. Then-President of Yale University, Richard C. Levin cited the limited number of talented applicants that could be accepted as a major impetus for the expansion. The larger undergraduate population would allow the University to provide a greater service to society by preparing more promising individuals for their futures.
Later in 2008, Robert A.M. Stern Architects were selected to design the new colleges in the Collegiate Gothic style of many of the other residential colleges. After six years of fundraising, President Peter Salovey announced that the fundraising goal for the new colleges had been reached. In 2015, construction on the new colleges officially began.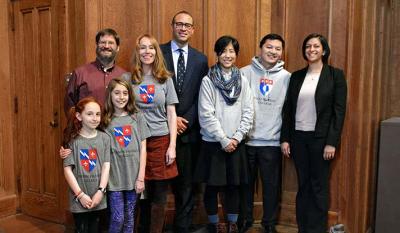 I
n April 2016, the names of the two new colleges were 
released, honoring 
Pauli
Murray and Benjamin Franklin for their incredible contributions to education and our society as whole. Three months later, the heads of the new colleges,
Tina Lu and Charles Bailyn, were announced, with the deans of both colleges, Alexander
Rosas and Jessie Hill
, being announced just before the end of the year. These four individuals are leaders that will become the cornerstone of these new colleges.
Nine years since their initial approval, the two new colleges have opened their doors and are following through on Yale's vision to provide more students with valuable knowledge and experience to succeed.