The Resident Graduate Affiliates and Graduate Affiliates are an integral part of the Pauli Murray College community. As a team, they contribute to the life of the college in important ways, including organizing and hosting study breaks, movie nights, and other events and programs for the college. Coming from a variety of backgrounds, they also serve as another academic and professional resource for Pauli Murray College students. The Resident Graduate Affiliates  live in Pauli Murray College.
Resident Graduate Affiliates
​​
Graduate Affiliates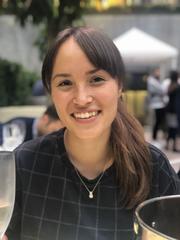 Anri Chomentowska (Head Graduate Affiliate) is a third-year Ph.D. student in the department of Ecology and Evolutionary Biology. Korean-Polish by birth, Anri calls Tokyo home but has a soft-spot for western Massachusetts from spending four years at Amherst College. She started college thinking she'd become an economist, then a medical doctor, before figuring out that she could make a career out of her one true passion: plants. She wrote an undergrad thesis in biology about the genetics of mating in wild tomatoes and you should definitely ask her about it. At Yale, Anri studies an incredible group of desert and montane plants, plays ultimate frisbee, and volunteers for the Peabody Natural History Museum (even though it's closed for renovations for the foreseeable future!). She is very excited to be back and looks forward to reconnecting with the Pauli Murray community as well as welcoming new students!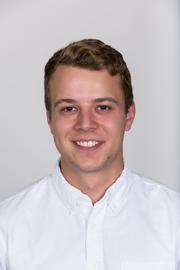 Joachim (Jo) Katchinoff is 5th year PhD student in Earth & Planetary Sciences. Through the use of various      geochemical proxies and numerical models, he works on understanding how climate change affected Earth      millions of years ago as a case study for what is happening today and in the future. He's a dual citizen of     Belgium and the US, growing up in Richmond, VA. After graduating from The College of William and Mary, he worked in consulting in Boston, and completed a research fellowship at Oxford University. He loves playing soccer, cooking, the outdoors, and is keen to chat about any of the above! Also, feel free to email him any questions about the Earth & Planetary Sciences department, coding in python, geochemistry in general!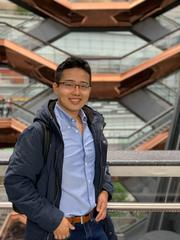 Canyao Liu is a second-year Ph.D. student at the School of Management, specializing in finance. He did his undergraduate study at Tsinghua University in Beijing, China. After college, he spent two years at U.C. Berkeley working as a research assistant. He has worked on research projects trying to understand whether individuals' past macroeconomic experiences affect their future expectation and economic decision making. He is passionate about questions on how people's psychological biases shape their investing behavior and impact the financial market as a whole, a.k.a. behavioral finance. He likes hiking, cooking, and classical music. He is happy to answer questions related to data analysis and causal inference, and also give suggestions on how to become an "irrational" investor.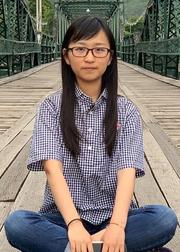 Wenjing (Wendy) Luo is a first-year PhD student in the Department of Biomedical Engineering. She was born and raised in China, and just received a bachelor's degree in Biomedical Engineering from Zhejiang University. She also spent a year at Columbia University as an exchange student and half a year at University of California San Diego as a research assistant. She loves cats and human brains. Working on neuroimaging, she uses computational methods to explore brain activities. Definitely ask her about that if you share the same interest! She enjoys painting in her free time and cooking to feed herself and friends. She is thrilled to be a member of the Pauli Murray community and she is more than happy to answer any questions or just chat!
Andy Morgan is a third year Ph.D. student in Mechanical Engineering and Materials Science, specializing in Robot Manipulation. He grew up in a small town just north of Youngstown, Ohio graduating high school with just 58 students. Andy remained active during his undergraduate career at Youngstown State University and in his community, logging over 110 hours of community service each year and participating in over 10 student organizations. In his spare time, Andy enjoys traveling to new countries, running a 5k every morning, binge watching tv shows like Game of Thrones, and getting lost in the woods. Chat with Andy if you need any advice on electronics, jogging routes, or ways you can hack your Roomba to make noises that will scare your grandma.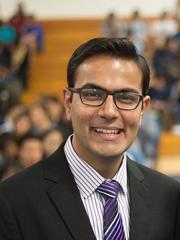 Vatsal Patel is a first year PhD student in Mechanical Engineering and Materials Science, working on robotic hands and manipulation. Originally from Gujarat, India, he mostly grew up in the small country of Qatar. Vatsal completed his bachelors and masters at University of California, Berkeley, where he worked on automation of surgical robots, while being an active member of the engineering student government supporting undergraduate student organizations and coordinating with the college. Outside of research and classes, he wants to explore New Haven food and enjoys playing badminton, soccer, and is looking for friends to play squash! Say hi if you see him around or want to find a new restaurant you haven't tried yet!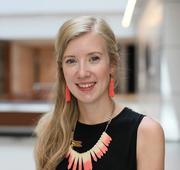 Anna Troein (MBA 2021) is a first year MBA student at the Yale School of Management. She is originally from Sweden but calls Windsor, England home and has lived in London, Boston, Paris, and Washington, DC. She is involved in the Design & Innovation, Marketing, and the Women in Management Clubs. She majored in Art History and French during her undergrad (but took classes in philosophy, literature, politics, and everything in between). She comes from a creative and arts background, attending Chelsea College of Art and Design in London before her undergrad. Prior to Yale, Anna worked at the Whitechapel Gallery, the Freer|Sackler and the Hirshhorn Museum (both at the Smithsonian Institution). She is happy to answer questions about working in a creative field, to make things together, or to help you take a mental break by hanging out with her dog Cinnamon.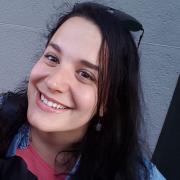 Luna Zagorac (she/they) hails from Belgrade, Serbia. She got her BA from Colgate University in upstate New York, where she studied Astronomy/Physics and Anthropology, led the Secular Association of Skeptical Students (or SASS, which she retains in spades) and the Arabic Language and Culture Club, studied abroad in Egypt time and again, and fulfilled her favorite role of International Orientation Leader every August. Luna is now in her fifth year as a Ph.D. student in the Department of Physics at Yale, and she can usually be found roaming between Science Hill and Hillhouse Avenue or in Mamoun's Falafel Grill. She likes learning new languages, and she hates doing dishes but loves eating food, so come talk to her about your favorite dishes in your favorite dialect!