Who We Are
The Graduate Resident Affiliates, Resident Affiliates, and Graduate Affiliates are an integral part of the Pauli Murray College community. As a team, they contribute to the life of the college in important ways, including organizing and hosting study breaks, movie nights, and other events and programs for the college. Coming from a variety of backgrounds, they also serve as another academic and professional resource for Pauli Murray College students. The Graduate Resident Affiliates and Resident Affiliates live in Pauli Murray College.
Graduate Resident Affiliates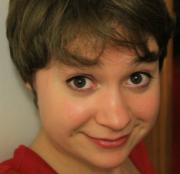 Beth Price grew up in London, where she developed a love of cheese, rainy days, and the dulcet tones of David Bowie. She studied for a B.A. degree in theology and religious studies at the University of Cambridge and an M.Phil. degree in Islamic studies and history at the University of Oxford. Before returning to academia, she worked for a start-up social enterprise, which partnered with schools across the United Kingdom to organize trips to major businesses and create practical projects designed to equip young people with entrepreneurial skills. At Yale, Beth is pursuing her Ph.D. degree in the Department of Religious Studies; she researches the theological debates that used to animate the scholars of medieval Iraq and Iran, with a special focus on one particularly controversial thinker, Ibn al-Rawandi. When she is not buried in her Arabic dictionary, Beth enjoys making films, going for long hikes, and pretending to be a jazz singer. She is very excited to be part of Pauli Murray College, and her door is always open to anyone who would like a cup of tea!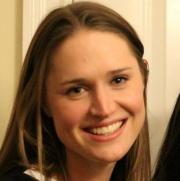 Elliot "Ellie" Morse (Hopper 2013) is a fourth-year medical student at the Yale School of Medicine, currently taking time out from school to complete a research fellowship. She is a Yale alum and, although she hails from New York, has now spent seven years in New Haven. In her free time, she enjoys long-distance running, skiing, hiking, drinking coffee, cooking, and trying out every new restaurant that comes to town. She is an aspiring ear, nose, and throat surgeon and is interested in the treatment of head and neck cancers. If you want a running buddy, advice about medical school, or tips on New Haven's under-appreciated gems, say hi! 
Resident Affiliates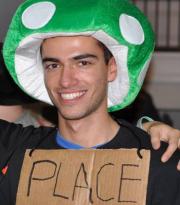 Artem Osherov (Berkeley 2017) graduated from Yale College in 2017, majoring in Molecular, Cellular, and Developmental Biology and English. Now a research associate at the Yale School of Medicine, his research interests include clinical neuroscience, immunology, and addiction studies. When he isn't doing science-y things, Artem enjoys being outdoors—he's always up for going hiking, running, swimming, or tossing a Frisbee. He also enjoys cooking and baking, and especially trying new recipes. Artem is delighted to be joining the Pauli Murray College community as a Resident Affiliate this year, and is excited to help lead projects in the bicycle repair shop and to assist with events programming at the college. Ask him about bikes, food, design, research, New York, and/or Yale.
Jackie Ly (Hopper 2017) is a recent Yale College graduate, who called Hopper College her home for four years. This year, she is the Woodbridge Fellow in Yale's Office of International Affairs. During her time at Yale, she majored in Molecular, Cellular, and Developmental Biology and studied public health abroad in Vietnam, South Africa, and Argentina. She participated and remained heavily involved with First Year Scholars at Yale (FSY), as well as with the Vietnamese and Chinese American associations. She seeks to be a resource for any of the first-generation students out there or anyone interested in the Asian American Cultural Center, STEM at Yale, public/global health, bubble tea, Netflix, or Dunkin Donuts iced coffee.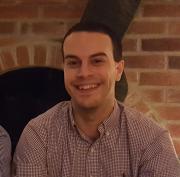 Kevin Garcia (Trumbull 2016) is the Research Coordinator for the Human Nature Lab, splitting his time between social network projects and administrative functions for the lab. In his free time, Kevin enjoys playing music, video games, running, and cooking increasingly complicated dishes. Ask him to jam, or invite him on a run! 
Graduate Affiliates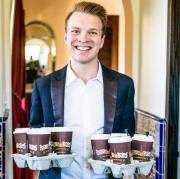 Jason Cody Douglass (co-Head Graduate Affiliate) (Saybrook 2013) is a second-year Ph.D. student in the combined program between Film and Media Studies and East Asian Languages and Literatures, as well as the graduate certification program in Women's, Gender, and Sexuality Studies. His interests include the aesthetic and technological histories of animation in East Asia, Japanese popular culture, and the intersection of film theory and practice. Outside of the library, Jason enjoys watching movies with his cats, Vash and Baymax, and eating all sweets that he encounters—especially chocolate ones. After graduating from Yale College in 2013, Jason lived in Tokyo and Los Angeles before returning to New Haven. He is thrilled to be a member of the Pauli Murray College community and is eager to chat about food, films, study abroad, performance arts, language study, stinky tofu, iced vanilla lattes, karaoke, and animal videos.
Alex Fullman was born and raised in Los Angeles. He attended the University of Southern California as an undergraduate, where he studied political science and was a Presidential Fellow at the Center for the Study of the Presidency and Congress. After graduating from USC in 2013, Alex moved to the United Kingdom to pursue a Master's degree in United States history at the University of Oxford, where he studied on a Marshall Scholarship. Currently a third-year J.D. candidate at Yale Law School, Alex is a member of the Financial Markets and Corporate Law Clinic. In his free time, Alex enjoys swimming, skiing, and photography.
Chhavi Jain is a fifth-year Ph.D. student in the Department of Geology and Geophysics. She is trying to figure out how solid rocks 'flow' in Earth's mantle over geological timescales and to, thereby, resolve the mantle viscosity structure. She is an active board member of the South Asian Graduate and Professional Association (SAGA) at Yale. She loves drinking chai (Indian tea), organizing events, dancing, watching animated movies, and reading Harry Potter. Ask her about being an international student in the United States, Indian dances, vegetarianism, to decode the Indian nod, and anything else.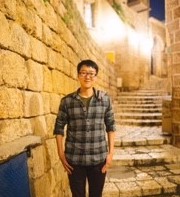 Dennis Wang (Hopper 2014) is a second-year medical student at the Yale School of Medicine. He graduated from Calhoun College in 2014 (supporting himself as a Master's Aide and a Global Grounds worker) before spending a year in Lanzhou, China (doing environmental health research) on a Fulbright Fellowship and then completing his MPH degree (microbial disease) through the five-year program in 2016. He loves all things global health, particularly issues relating to infectious diseases and to migrants, be they refugees, asylum seekers, or undocumented immigrants, and to that end is also exploring a newfound interest in advocacy. He's eager to talk to you about health professional school, travel and global opportunities, documentaries and sad Chinese movies, curling and the Winter Olympics (2018!!), and all that Yale and New Haven has to offer!
Jovana "Luna" Zagorac hails from Belgrade, Serbia. Growing up, she wanted to be a paleontologist, then an archaeologist, and she liked math and physics but thought they were boring. Somehow, this all culminated in her attending Colgate University in upstate New York to study Astronomy/Physics and Anthropology, lead the Secular Association of Skeptical Students (or SASS, which she retains in spades) and the Arabic Language and Culture Club, study abroad in Egypt time and again, and fulfill her favorite role of International Orientation Leader every August. Luna is now in her second year as a Ph.D. student in the Department of Physics at Yale, and she can usually be found roaming between Science Hill and Hillhouse Avenue or in Mamoun's Falafel Grill. She likes learning new languages, and she hates doing dishes but loves eating food, so come talk to her about your favorite dishes in your favorite dialect!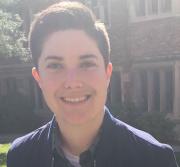 Kate Redburn is a fourth-year joint J.D. and Ph.D. degree student at Yale Law School and in the Department of History, working on U.S. legal history of gender and sexuality in the late 20th century. They are also a contributing editor at Jacobin Magazine. Prior to graduate school, they worked as a community organizer in New York and as a photographer and oral historian in Argentina, thanks to a Fulbright Research Grant. They graduated from Columbia in 2010, with a degree in American History and African Studies. Ask about: any of the above, international vegetarian cooking, photography, and rock climbing.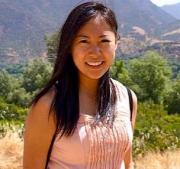 Louisa Lu is a third-year medical student at the Yale School of Medicine. After graduating from Stanford in 2014 with a major in human biology and a concentration in global health and infectious disease, she spent a year researching global infectious diseases (parasites and viruses, oh my!) in France, Bolivia, and rural China. Her interests include traveling, hiking, biking, outdoor photography, yoga, and all things food-related. She's stoked to be a part of the Pauli Murray College community! Please feel free to reach out to chat about medical school, taking a gap year, or anything else you'd like!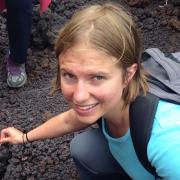 Lucia Hulsether is a Ph.D. candidate in Department of Religious Studies. Her dissertation is about the history and cultural politics of capitalist humanitarianism in the Americas (things like fair trade, responsible fashion, impact investing, etc.). Originally from east Tennessee, she attended college at Agnes Scott College in Atlanta and completed a Master of Divinity at Harvard. You will find her practicing yoga, working as an organizer around New Haven, watching women's basketball (go Lady Vols!), tutoring in the Yale College Writing Center, making her third batch of ice cream this week, or running on local trails. Ask her about those topics, and anything else.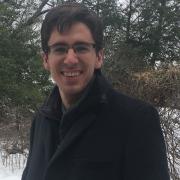 Matthew Denney is a second-year Ph.D. student in the Department of Political Science, studying race and criminal justice in the United States. He graduated from Wheaton College (IL), where he worked as a resident assistant. He has also worked for an automotive factory in Michigan, a non-profit in Chicago that provides social and legal support to youth in the criminal justice system, the Federal Bureau of Investigation, and a church in Philadelphia. Matthew is passionate about pursuing social justice and getting to know the New Haven community, and he enjoys basketball, ice cream, the outdoors, pizza, and discussing the meaning of life. Some of his friends call him "J-Matt."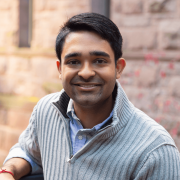 Mohit Agrawal is a fourth-year Ph.D. candidate in the Department of Economics. He is an applied microeconomist and uses structural techniques to study U.S. healthcare, education, and politics. He is particularly interested in applications of peer effects and information cost. Mohit previously worked for the Department of Defense and in analytics at President Obama's 2012 campaign headquarters in Chicago. Mohit majored in mathematics at Princeton, studied economics at the National University of Ireland-Galway as a Mitchell Scholar, and received an MBA degree at Oxford University as a Rhodes Scholar. Mohit is a politics geek and is always down for table tennis, so say hi when you see him around.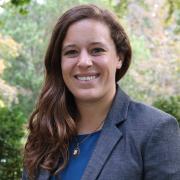 Rebecca TeKolste joins Yale in the Program in Global Affairs, after returning from Peace Corps service in Guatemala, where she worked on the maternal and child health project with a rural Mayan community. There, she worked with indigenous mothers on issues of nutrition and healthy pregnancies. She also focused on training health center staff on adult learning methodologies and interactive education techniques. Before her Peace Corps service, Rebecca worked with a non-profit that focused on workforce development in the Chicagoland area. After her Peace Corps service, Rebecca worked on evidence-based policymaking and program evaluation through the Pay for Success Initiative at the Urban Institute. Rebecca graduated Phi Beta Kappa and cum laude from Northwestern University in 2012. She holds a B.A. degree in political science, with an honors degree in international studies. Her studies focused on Middle East politics. Her studies in Jordan and Peace Corps service inspired her to study gender issues and the secondary effects of American foreign policy. She speaks Spanish and some French, and has fading skills in Arabic.
Ronald Ng is a third-year Ph.D. student in biomedical engineering. His research focuses on computational and experimental methods to study inherited cardiomyopathies. Originally hailing from Vancouver, Canada, Ron spent his formative years in Southern California. He attended UCLA for his undergrad, and spent a year working in San Diego before coming to Yale. He likes to spend his free time participating in various intramural sports, hiking, and backpacking, or tinkering with electronics. He enjoys long walks on the beach, the color aquamarine, and the smell of freshly mowed grass. Feel free to ask him about working in the biotech industry, grad school, home-brewing techniques, or anything else.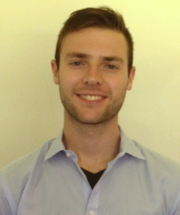 Yuri Gloumakov is a fourth-year Ph.D. student in mechanical engineering, studying human arm motion for use in prosthetic devices. Although originally from Ukraine, he spent most of his early life in Israel, later moving to Boston for secondary school, where he discovered a passion for baseball. In his free time, he enjoys getting involved in intramural sports, dancing, eating (and making) sushi, skateboarding, watching Yale hockey games, and travelling to remote locations around the world. He's excited to be part of the Pauli Murray College community, and is happy to answer questions about engineering and grad school, where the best sushi spots are, or anything else!